As long as he could remember, Owen Stark has believed he's an orphan.  But one day, a pair of great-uncles he never knew existed come to take him home.
The only problem is, "home" turns out to be a creepy, tumble-down mansion overlooking a strange town called Bitter Creek, where nearly everyone hates and fears the Stark family. What do the townsfolk know that Owen doesn't? Will Owen be able to save himself from whatever his new family has planned for him?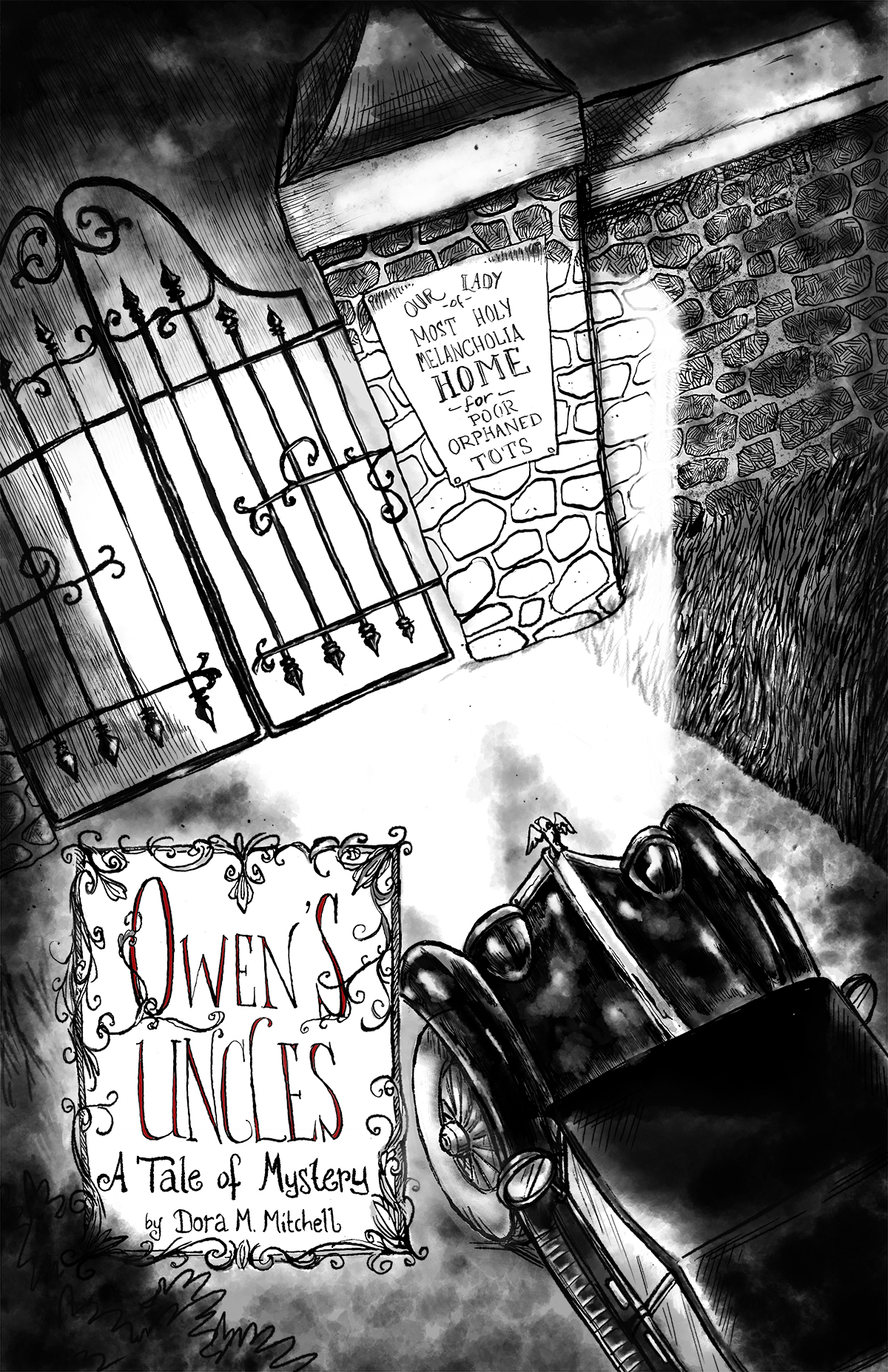 Owen's Uncles will be re-launching October 27th, 2017! Keep an eye on this space for news. And do come back soon, because Owen's going to be dealing with ghosts, curses, school bullies, and two very odd uncles…he's going to need all the friends he can get!